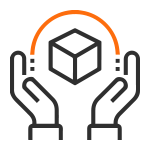 Portable
HIMCEN provides the lightest products for the highest battery capacity in the entire market (the highest Whr value per lbs)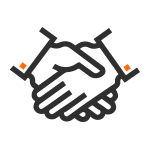 Partners
Made by the best quality and safest Li-ion battery cells from LG Chem & ATL, two of the top four manufacturers in the world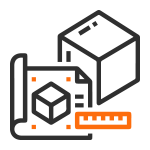 Design
Professional engineering team with 8 patented technologies to support all of your custom designed battery packs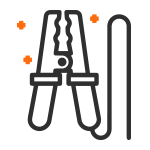 Features
Pure Sine Wave, Solar Panel/Car/AC charging methods, LED SOS Light, Car Jump Starter, Type C, BMS protection features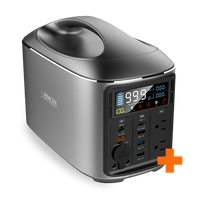 H740 PRO Power Station
Endless Power to Go! Safe and reliable. Lightweight--Take It Anywhere!

Pre-Order the H740 Pro Now and Save $200!
H740 PRO is the world's first high-capacity, lightweight, lithium-ion battery portable power station, with its own rechargeable battery pack. H740 PRO has your back in every situation, so you never have to worry. Be prepared for anything – a power outage, fun adventures in the outdoors, and reliable support for your devices anywhere you travel. Get your industry-leading, portable power station now!     
Pre-Order Today!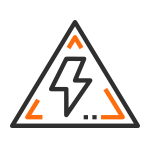 Extreme Power
H740 PRO - Is the LIGHTEST weight for the HIGHEST capacity on the Market -
740Wh for 15.4Lbs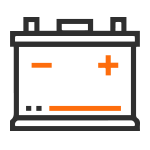 Replaceable Battery Pack
Our H740 PRO boasts the only replaceable battery pack concept enabling unlimited usage of battery capacity: H740 PRO (740Wh) + H740 BP (additional 740Wh battery pack)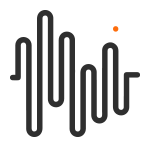 Charging Versatility
5 ways of re-charging methods, ultra-fast charging time (2-3X times faster than competitors): AC wall, solar panel, car, Type C, dual charging by Type C & AC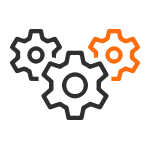 Versatile Usages
The only car battery charging function, XT60 port for RC car/plane, Smart LCD screen, Pure Sine Wave 600W, Over current/over voltage protection functions.
Check out this great review of the H740 PRO

Our Portable Power Stations were designed for you to use in various environments and with multiple applications, whenever, wherever!

"A must have for photographers on the go."
KILO ALEXANDER
Los Angeles

"I love my Himcen Power Station. The most portable & convenient I've ever used. Never will I go back to the giant, noisy generators ever again!"